Networks of Participation and Communicative Interchanges in Public Radio: Podcasting
Keywords:
Podcasting, public radio, citizen participation, technological convergence, interactivity
Abstract
The development of podcasting as an additional system of cyberradio stimulates the appearance of networks of participation and communicative interchanges of social interest, and has numerous advantages over conventional radio practices. The spreading of podcasts through public radio situates it within the process of technological convergence and in an Information and Knowledge society which is able to offer different services within reach of all citizens. Only the introduction of new contents and services that contribute added value to the existing ones and satisfy the needs of users will make this system profitable..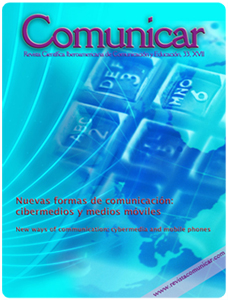 Downloads