Video in Cyberspace: Usage and Language
Keywords:
Video, cyberspace, television, cybertelevision, cybermovies, cybervideo, public sphere
Abstract
Video is growing faster than any other content in cyberspace. Video clips jumping between screens represent a narrative return to the origins of cinema. In cyberspace, videos can be cybermovies, cybertelevision, television on demand and cybervideo. The social uses of video in cyberspace overlap with information in a process of horizontal communication of immense potential, but with the risk of fragmenting the public sphere. Video is a factor of globalization and a vector of infotainment that colonizes both the media and cyberspace. Hypermedia language fragments the expressive elements of classical audiovisual language. It is necessary to explore new ways of interactive audiovisual language and investigate how video links the media to cyberspace in a new audiovisual ecosystem..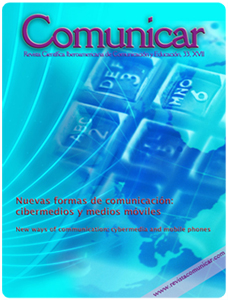 Downloads