New Models of Communication, Profiles and Trends in Social Networks
Keywords:
Networking, blogs, wikis, internet, audience, communication, media, journalism
Abstract
Social networks have become the banner of Web 2.0, which also hosts blogs, wikis and chats. There is a slight dividing line between a social network, a blog and a wiki. Talking about social networks means referring to the next stage of the Internet, as talking about blogs once did. Internet social networks have become an increasingly important phenomenon because some platforms are integrating blogs and wikis on a single interface. But we could ask what new types of communication and business lie beneath these networks; what professional profiles are needed for this new audience. Should media create the networks, or just adapt to the new environments, whence a new journalism based on participation emerges? This paper tries to answer these and other questions..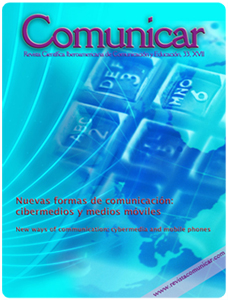 Downloads