Radio Edu-webs: Spanish Experiences of Media Education
Keywords:
Radiophonic communication, education, Internet, edu-web, interaction
Abstract
The possibilities offered by Internet, but especially its interactive potential, have helped to the emergence of real on-line audiovisual platforms whose fundamental aim is media education. This article analyzes the edu-webs that have arisen in Spain within the field of radio communication, and points out their benefits at the different levels of education. Furthermore, this text revises the different educational modalities of a medium which, in the digital age, enriches its offer with complementary multimedia spaces and incorporates the necessary tools for a constant sender-receiver interaction that neutralizes the sequential character, the fleetingness and the vertical position of analogue broadcasting..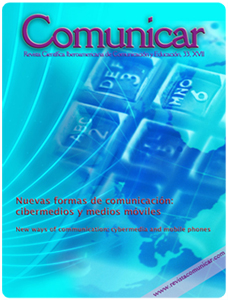 Downloads