Audiovisual Narrations Based on Intercultural Relationships in Education
Keywords:
Storytelling, audiovisual, literacy, multiculturalism, communities of practice
Abstract
In this article, we describe a work started in 2008 and carried out in two public schools. We analyze the possible contribution of narration (photographic and film languages) to mutual human knowledge and the understanding of the events that surround group knowledge. We think that this type of audiovisual narration is more appropriate than mere texts to relate the affective and rational in Primary school children, as they are a culturally diverse population and, consequently, not all of them are literate in the native language. We envision storytelling as the basis for using of technical resources to encourage not only inter- and intra-group exchanges with these children, but also to encourage mutual understanding among them. We conclude by pointing out how teaching situations mediated by the use of technological resources help the participants to make sense of things, ideas, relationships and life events that are dispersed, as well as to build interpersonal meanings. Finally, through these methods, the protagonists of the audiovisual narrations are able to use the dialogue and the negotiation of meaning as the best way to encourage more democratic, egalitarian and fair practices..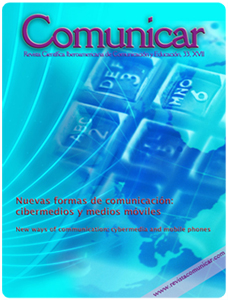 Downloads