Learning Networks, Networked Learning
Keywords:
Learning networks, design, education, training, informal learning, lifelong learning
Abstract
Learning Networks are on-line social networks through which users share knowledge with each other and jointly develop new knowledge. This way, Learning Networks may enrich the experience of formal, school-based learning and form a viable setting for professional development. Although networked learning enjoys an increasing interest, many questions remain on how exactly learning in such networked contexts can contribute to successful education and training. Put differently, how should networked learning be designed best to facilitate education and training? Taking this as its point of departure, the chapter addresses such issues as the dynamic evolution of Learning Networks, trust formation and profiling in Learning Networks, and peer-support among Learning Network participants. This discussion will be interspersed with implementation guidelines for Learning Networks and with a discussion of the more extended case of a Learning Network for Higher Education. Taking into consideration research currently carried out at our own centre and elsewhere, the chapter will close off with a look into the future of Learning Networks..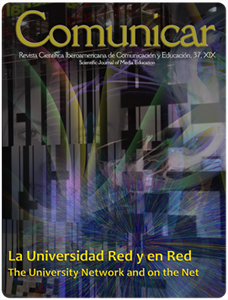 Downloads