Children and New Media: Youth Media Participation. A Case Study of Egypt and Finland
Keywords:
Media literacy, new media, children, civic, participation, interviews, youth
Abstract
This article focuses on a single case study; the first findings of a qualitative part of the Youth Media Participation (YMP) project in Argentina, Egypt, Finland and India (2009-11) on 10-18 year-old children's participation through media. Youth Media Participation is funded by the Academy of Finland (2009-11). It collects and analyses three kinds of data from children and young adults; 1) focused interviews collected in Egypt, India and Finland (24 in each country), 2) a questionnaire for statistical data collected from Argentina, Egypt, India and Finland (1,200 in each country, N: 4,800) and 3) media diaries for a separate publication about «One Day of Media» (100 collected in Argentina, Egypt, India, Finland and Kenya, N: 500). The purpose was to undertake an exploratory study to find new ways to approach research questions on children's participation through media in different countries. The YMP project was launched with focused interviews in Finland and Egypt. This paper focuses on the qualitative, explorative part of the project: the focused interviews that were used to test the original research questions, to explore the many forms of media participation, and to create the questionnaire needed in further research. The project aims at enhancing our understanding of media literacy and its connections to media participation and civic activity..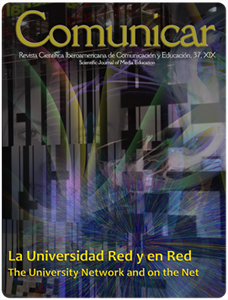 Downloads