Mexican Children and American Cartoons: Foreign References in Animation
Keywords:
Television studies, audience studies, intercultural communication, animation, american cartoons, children audience
Abstract
This audience study explores how a group of children from Southeast Mexico, perceive the animated cartoon «Dexter's Laboratory». The objective is to observe the ways in which a young local audience, still in the process of building its cultural identity, perceives an American television program. A qualitative approach was applied: 44 children between 8 and 11 years old participated in a series of semi-structured interviews and focus groups, which took place in a provincial city in Mexico (Villahermosa, Tabasco). In each session, the participants watched an episode of the cartoon dubbed into Latin Spanish. Afterwards, it was assessed if they were able to notice cultural elements present in the series (texts in English, traditions, ways of life, symbols, etc.), which are different from their own culture. It was also observed if age, gender and social background had any impact on the degree of awareness. The results showed that most of the participants were aware of beingthat they were watching a foreign program, that they could recognize elements of American culture and that they applied diverse strategies to make sense of these foreign narratives. Older children, and those studying English as a second language, were able to make more sophisticated comparisons between the cultures of Mexico and the United States..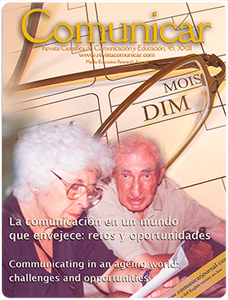 Downloads