Children's Exposure to Advertising on Games Sites in Brazil and Spain
Keywords:
Advertising, online advertising, advertising strategies, Internet, childhood, games, content analysis, digital skills
Abstract
The online space is rich in playful experiences and can provide many pleasures and lessons to their younger users. However, it is true that children cannot always handle the advertising noise and other adverse effects resulting from excessive or inappropriate use of technology and particularly the game pages. This article aims to confirm the advertising pressure that affects children in Brazil and Spain when playing on Internet game pages. Measuring advertising pressure in online games by the theoretical and methodological framework for content analysis applied to the game pages visited by a group of Brazilian and Spanish children 9 to 11 years. This research showed that online games are occupied by a considerable amount of publicity, which repeatedly blocks access and disrupts key moments of young players with unwanted or not interesting messages. Like in television programming we must put more attention on quality and the amount of ads in online playing. So if there is a concern with the commercial content of children's programming on television similar reasons demand prompt and adequate attention to those games pages. Abusive ads damage advertiser's reputation, affects gaming experiences and disturb the playtime. Game managers, advertisers, educators and families may use children opinions that are actually successful..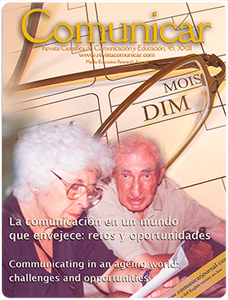 Downloads