European Newspapers' Digital Transition: New Products and New Audiences
Keywords:
Journalism, audiences, cybermedia, digital communication, multimedia contents, design, multiple screen society, Internet
Abstract
The adaptation of traditional newspapers to new digital media and its interface, far from being a mere technical transformation, has contributed to a gradual change in the media themselves and their audiences. With a sample including the top general information pay newspaper in each of the 28 countries of the European Union, this research has carried out an analysis using 17 indicators divided in 4 categories. The aim is to identify the transformations that the implementation of digital media have brought to the top European newspapers. In general terms, the results show that most dailies have managed to keep their leadership also in online environment. Moreover, an emerging group of global media is growing up, based in preexisting national media. Digital and mobile media have contributed to the appearance of new consumption habits as well, where users read more superficially and sporadically. The audience uses several formats at a time, and digital devices already bring the biggest amount of users to many media. The Internet-created new information windows –search engines, social networks, etc. –are also contributing to the change in professional work routines..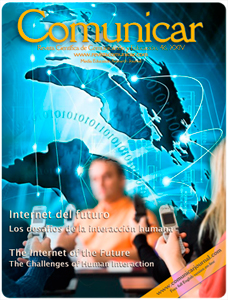 Downloads