Content syndication in news aggregators. Towards devaluation of professional journalistic criterio
Keywords:
News quality, news aggregators, media ecology, gatekeeper, journalistic ethics, digital journalism, robotics, smartphones, multiscreen society
Abstract
The growing expansion of Internet access and mass-scale usage of social networking platforms and search engines have forced digital newspapers to deal with challenges, amongst which are the need to constantly update news, the increasing complexity of sources, the difficulty of exercising their function as gatekeepers in a fragmented environment in which the opinions, biases and preconceptions of pundits, their followers, Twitter users, etc. has taken on a new and decisive weight and the mounting pressure to publish certain news items simply because they sell. They must also share audiences with aggregators devoted to the business of disseminating content produced by digital news publishers, blogs and RSS feeds, which is chosen on the basis of search engine algorithms, the votes of users or the preferences of readers. The fact that these computerized systems of news distribution seldom employ the criteria upon which journalism is based suggests that the work of gatekeeping is being reframed in a way that progressively eliminates journalists from the process of deciding what is newsworthy. This study of these trends has entailed a 47 point assessment of 30 news aggregators currently providing syndicated content and eight semi-structured interviews with editors of quality mass-distribution digital newspapers published in the U.S., Spain and Portugal..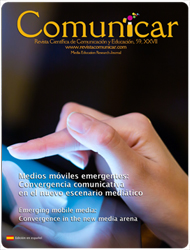 Downloads