Bullying and cyberbullying in LGBT adolescents: Prevalence and effects on mental health
Keywords:
Bullying, cyberbullying, LGBT-phobia, sexual orientation, prevalence, mental health, homophobia, school violence
Abstract
Bullying and cyberbullying have negative consequences on adolescents' mental health. The study had two objectives: 1) to analyze possible differences in sexual orientation (heterosexual and non-heterosexual) in the percentage of victims and aggressors of bullying/cyberbullying, as well as the amount of aggressive behavior suffered and carried out; 2) to compare the mental health of adolescent heterosexual and non-heterosexual victims, aggressors, cybervictims, and cyberaggressors. Participants included 1,748 adolescents from the Basque Country, aged between 13 and 17 years (52.6% girls, 47.4% boys), 12.5% non-heterosexuals, 87.5% heterosexuals, who completed 4 assessment instruments. A descriptive and comparative cross-sectional methodology was used. The results confirm that: 1) the percentage of victims and cybervictims was significantly higher in non-heterosexuals, but the percentage of heterosexual and non-heterosexual aggressors and cyberaggressors was similar; 2) non-heterosexual victims and cybervictims had suffered significantly more aggressive bullying/cyberbullying; 3) non-heterosexual victims and aggressors of bullying exhibited significantly more depression, social anxiety, and psychopathological symptoms (somatization, obsession-compulsion, interpersonal sensitivity…) than heterosexuals; 4) non-heterosexual cybervictims and cyberaggressors displayed more depression and more psychopathological symptoms, but no differences were found in social anxiety. The importance of intervening from the family, school, and society to reduce bullying/cyberbullying and enhance respect for sexual diversity is discussed..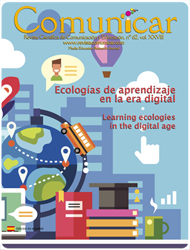 Downloads