Consumption Patterns and Uses of Photography in Digital Era among Communication Students
Keywords:
Photography, digital, consuming, audiovisual education, digital culture, image analysis, postphotography
Abstract
This paper presents the results of a research study exploring consumer behaviour and uses of photography among first-year students of the Degrees in Journalism, Audiovisual Communication, and Advertising and Public Relations in four Spanish universities (University of Malaga, University of Santiago de Compostela, University of the Basque Country and Universitat Jaume I in Castellón). As it is well known, the emergence of digital technologies has caused far-reaching transformations in the field of photography. These changes have affected production, distribution and circulation processes. However, digital technology has particularly changed the concept of photography itself as a means of expression and communication, above all among young people. Changes in how photography is perceived nowadays, brought about by the onset of digitalization, in turn raises a series of questions that merit reflection. To this end, a survey was designed and administered to a total of 467 communication sciences students in Spain. The results of this research reveal, on the one hand, how these communication students relate to the use of photography today; on the other hand, and more importantly, the results throw some light on how to approach the teaching of digital photography in a higher education context..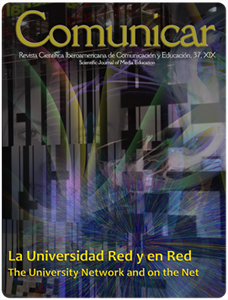 Downloads