Literature and Practice: A Critical Review of MOOCs
Keywords:
Virtual learning, courses, online education, learning environments, educational technology, didactical innovation, teaching practice, MOOCs
Abstract
This article focuses on a review of both literature and practical experiences concerning MOOCs. The literature analyzed was published in peer-reviewed journals between 2007 and 2013. 268 items were selected for this study, of which 100 were analyzed in detail. The issues raised by this analysis were used as the criteria for the analysis of 10 current empirical MOOC experiences. The literature study highlighted the rapid growth in interest in understanding MOOCs and seeking to understand the pedagogic frameworks most relevant to their adoption and the importance of the concept of openness embodied within them. More recently a new emphasis has been emerging where institutional factors, particularly those concerned with financial viability, certification and retention have been highlighted. The analysis of current practice showed that many of the concerns in the academic literature were absent from not only the practices embodied in current MOOC-based learning experiences but seem to have been ignored in the conceptual phase of implementing a MOOC-based teaching model. In practice therefore, most of the current MOOC offer is only a pale reflection of the conceptualization that gave them rise and has been shown to be significant in the literature. In particular the true essence encapsulated in the concept described as Openness has been largely lost in practice..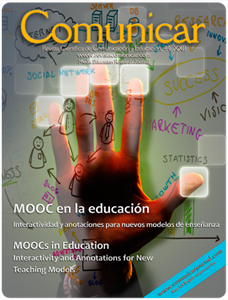 Downloads