Seamless Language Learning: Second Language Learning with Social Media
Keywords:
Social media, second language instruction, on-line learning, ecological perspective of language learning, communicative language teaching
Abstract
This conceptual paper describes a language learning model that applies social media to foster contextualized and connected language learning in communities. The model emphasizes weaving together different forms of language learning activities that take place in different learning contexts to achieve seamless language learning. It promotes social interactions with social media about the learners' day-to-day life using the targeted second or foreign language. The paper first identifies three key features of the language learning approach, namely, authenticity, contextualization and socialization. How these features are related to the communicative approach of language learning are subsequently explicated. This is followed by further explication on how the notion of seamless language learning could inform learning designers and learners in synergizing the desired characteristics of language learning together. Eventually, we propose the SMILLA (Social MedIa as Language Learning Artifacts) Framework to operationalize seamless language learning with the use of social media. A case of seamless language learning environment design known as MyCloud will be described to illustrate the practicality of the SMILLA Framework..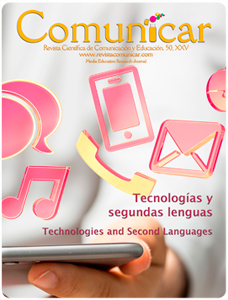 Downloads