Teachers' Use of ICTs in Public Language Education: Evidence from Second Language Secondary-school Classrooms
Keywords:
Public education, technology, language learning, English teaching, secondary school education, multimedia resources, mobile assisted communication
Abstract
Worldwide, curricular changes and financial investments are currently underway to promote the integration of technology in public education and English language learning at a young age. This study examines the ICTs that have become part of the daily instructional practices and educational settings of teachers of English who work with young learners in public schools. To this end, this mixed-methods study draws on a quantitative descriptive-exploratory design and a qualitative multiple-case study. The quantitative data were collected through a Likert questionnaire administered to 28 secondary school teachers of English across 17 municipalities in five regions of Southeast Mexico and 2,944 learners. The qualitative data were gathered from a subsample of six teachers through longitudinal classroom observations, teacher and administrator interviews, and school visits. The non-parametric analyses of the quantitative data and the categorical aggregation analyses of the qualitative data reveal that the use of some multimedia and mobile-assisted communication resources is emerging in the L2 public classrooms. In line with findings from other international contexts, variables that seem particular to public education for young learners and their school setting, however, led teachers to prefer using their own technological devices that included laptops, multimedia material, and cellphones, rather than those in the schools..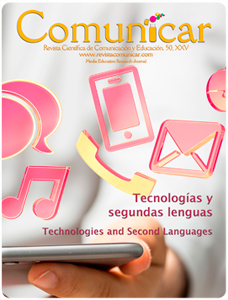 Downloads