From Prosumer to Prodesigner: Participatory News Consumption
Keywords:
Social logic, prosumers, media literacy, news consumption, participation, media skill, Web 2.0, media education
Abstract
New democratic participation forms and collaborative productions of diverse audiences have emerged as a result of digital innovations in the online access to and consumption of news. The aim of this paper is to propose a conceptual framework based on the possibilities of Web 2.0. Outlining the construction of a "social logic", which combines computer and communicative logics, the conceptual framework is theoretically built to explore the evolution of news consumption from a pure circulation of designed products towards a global conversation of proactive news designers. Then, the framework was tested using an empirical database built by the Pew Research Centre, which investigates the future of the news industry, through a large-scale survey with adults. Results show significant differences (by age, gender and educational level) in the forms of participation, access and consumption of news. However, whilst immersed in the culture of Web 2.0 there is a low-level of user participation in news production; far from being proactive news designers, findings suggest that citizens are still located in the lower participatory levels of our conceptual framework. Conclusions suggest there is a need for media education providers to carry out training initiatives according to the social logic possibilities through proposed guidelines..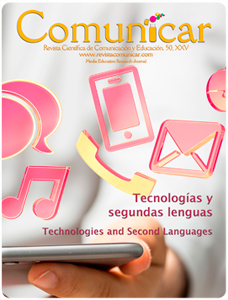 Downloads