Digital Leisure and Perceived Family Functioning in Youth of Upper Secondary Education
Keywords:
Leisure, youth, secondary education, leisure habits, parents, digital society, family
Abstract
The «Network Society» is identified by accelerated changes that occur between real and virtual worlds. The progress of digital devices has generated a new model of leisure that it has conditioned family interactions. The aim of this research was to identify the relationship between digital leisure experiences and perceived family functioning in post-compulsory secondary education Spanish students. The sample was composed of 1,764 Spanish young people 15-18 years old; all of them were post-compulsory secondary education students. Students' digital leisure activities were measured by an opening question by which they indicated the three most important leisure activities for them, and family functioning was measured by the answers from the Spanish adaptation for FACES IV questionnaire (Family Adaptability and Cohesion Scale). A descriptive analysis about digital leisure activities of young people was used. The family functioning coefficient of each subject was determined and, finally, the relationship between students' family functioning perceived and students' digital leisure practices assessed by a factorial analysis of variance (ANOVA). Young people give importance to digital leisure activities, highlighting social network participation, playing videogames and browsing the Internet. Cohesion, flexibility and family functioning are healthier when children don´t point to any digital activity into their preferred leisure practices. The results suggest that new research should be conducted to confirm whether this negative association between family functioning and digital leisure is causal or due to other factors..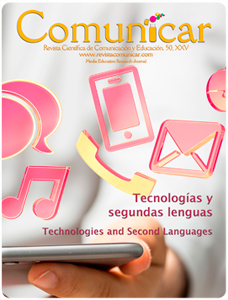 Downloads