University tutoring: reflections aboot aodiovisoal mass-media subjects
Keywords:
Tutoring, tutoring work, university learning, audiovisual mass media, university
Abstract
Tutoring is one of the most important tasks that university teaching profession will work on in a few yean. This work must be integrated in learning, at the same level as traditional class teaching. It seems to me that thinking and theorizing about this topic is a fint step but, rnoreover, we have to set up a range of new practical means to re-invent the univenity tutoring work in order to bring ir near to students..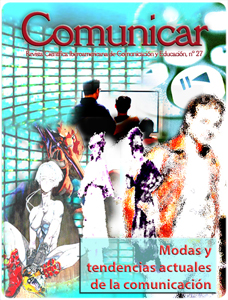 Downloads