Audiovisual education to promote multiple competences
Keywords:
Competences, audiovisual production, audiovisual didactic, planning, cognitive thinking, cognitive development, global education
Abstract
One of the ways to include the audiovisual teaching within the compulsory education system is perhaps to provide arguments consistent with the theoretical framework used by the authorities which draw up educational policies. Lately, the valuation of the teaching process has turned on the notion of competence. This work aims to reflect on some of the competences which are developed through the teaching of audiovisual production..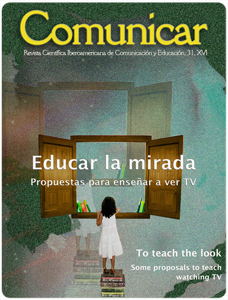 Downloads