The consumption of television: a big show
Keywords:
Viewers, consumption, passivity, television language, show
Abstract
The author of this paper defends that the mass media in which she works, stimulates for the show. The influence of television in society has reopened the discussion about educational theories and strategies. Watching TV makes people adopt a passive and alienated posture, without implication or participation. Television channels should be responsible of giving a better service. The author considers all the television media they work should be richer and stimulating for students. The important thing is getting and maintaining the viewer's attention in the audiovisual context..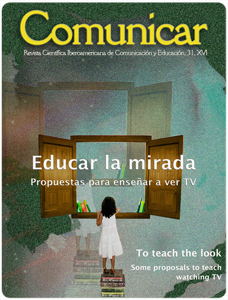 Downloads