University Senior Students on the Web
Keywords:
Internet, elderly, university, ICT, technology, social inclusion, stereotypes
Abstract
The Internet is increasingly prominent in all walks of life, and Web connection is a key factor in social integration. The rise in life expectancy and quality of life mean that our active seniors now represent a growing sector in society. This study analyses what senior citizens use the Internet for and why, as well as the main benefits of its usage and the perceived obstacles of those who are non-users. The results derive from a questionnaire completed by senior citizens enrolled on university courses for older people, and they show that university seniors frequently connect to the Internet –daily or 2 or 3 times per week–, and use it mainly to look up facts, contact family and friends, for course work and to read the press. They consider the Internet easy to use but they could survive without it. For those who do not have access to the Internet, lack of knowledge about how to use it is the main barrier; yet they do not consider themselves incapable of learning how to use the Internet if they wished to do so. The data gathered from the survey challenge negative stereotypes of older people, and encourage us to modify our view of active seniors as disconnected from and incapable of using the Web and instead see their progress and motivation to learn as something highly positive..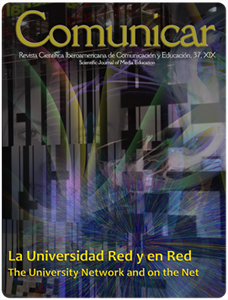 Downloads