Communication Technology in the Home Environment of Four-year-old Children (Slovenia)
Keywords:
Communication technology, pre-school child, home environment, competences, ICTs, literacy, digital competence, early development
Abstract
Nowadays, we cannot ignore the fact that young children are over flooded with technologies. Only a proper action and a positive attitude from adults can prevent potential negative consequences, and prepares the child for a life where the usage of communication technologies (ICTs) is necessary for an individual's social success. This article represents the child's access to information-communication technology, its usage at home, the influence of child's ICTs usage on his or hers development of competences, and the child's relation with the ICTs at home. The data was gathered with the help of 130 parents who filled out a questionnaire and provided us with their opinions about their four-year-old children and their usage of ICTs at home. We found out that four-year-old children in their home environment regularly encounter ICTs. Besides that, we were also interested whether there exist differences accord­ing to the child's gender and the parents' level of education. Moreover, we present parents' opinions at suggestions for further studying of this issue..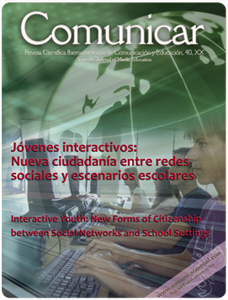 Downloads