Social Networks and Young People. Comparative Study of Facebook between Colombia and Spain
Keywords:
Social network, young people, teenagers, digital identity, media literacy, Facebook, privacy, risks
Abstract
Social networks have become areas of social interaction among young people where they create a profile to relate with others. The way this population uses social networks has an impact on their socialization as well as the emotional and affective aspects of their development. The purpose of this investigation was to analyze how Facebook is used by young people to communicate among themselves and the experiences they gain from it. On the one hand, while teenagers claim to know the risks, they admit to accepting strangers as friends and to sharing large amounts of true data about their private lives. For this reason, it is necessary to understand the media and digital phenomenon that the youth are living through. Although they are legally prohibited from using Facebook until they are 13, the number of underage users of this social network is growing, without any restraint from parents or schools. This investigation compares the use of Facebook by youth in Colombia and Spain by using the content analysis and interview techniques. In Colombia 100 Facebook profiles were analyzed and 20 interviews carried out with students between 12- and 15-years-old attending the Institución Educativa Distrital Técnico Internacional school in Bogotá. In Spain, 100 Facebook profiles were analyzed and 20 interviews held with students of the same age group attending various secondary schools in Andalusia..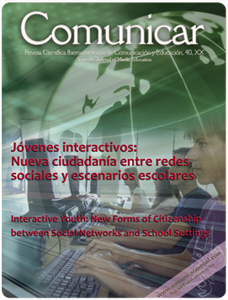 Downloads