Use of technologies and academic performance in adolescent students
Keywords:
ICT, Academic performance, adolescents, secondary education, educational technology, digital competence, learning, educational context
Abstract
Technologies have acquired strategic importance and have been defined as unprecedented educational tools. In this study, we analysed the use that 1,488 Spanish adolescents made of five tools (i.e. search engines, wikis, blogs, podcasts and instant messaging), and the impact that use of these tools had on their academic performance in science, mathematics, Spanish language and English. To this end, we explored frequency of use, time spent, purpose, place of use and level of satisfaction for each of the tools, as well as academic performance in the four subjects analysed, using the HEGECO instrument. Results revealed differential patterns in the use of technologies according to purpose, and in academic performance according to sex, age and use of the tools. Adolescents used search engines and wikis to carry out academic tasks, and podcasts for entertainment. In relation to academic performance, females presented better mean performance in linguistic subjects, and younger adolescents did so in all the subjects analysed. In relation to use of tools, the use of search engines was associated with better performance in science, Spanish language and English, while the use of podcasts was associated with better performance in mathematics. The implications of these results are discussed and evaluated..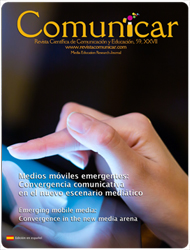 Downloads