Television, Attitudes, and Drugs in Adolescents: Research on their Effects
Keywords:
Protective factors, television, values, drugs, adolescence
Abstract
Studies related to the use of addictive substances usually reflect the point of view of consumers. In this paper we present a qualitative analysis of the answers of non-users related to the impact of television on their attitudes and behaviour. This article is the result of extensive research carried out in the city of Xalapa, Veracruz, Mexico that aimed to describe the relationship between television and the identification and promotion of values that protect the city's teenagers from drug use. The data obtained provide those in charge of television programming with suggestions from the teenagers to help them stay drug-free..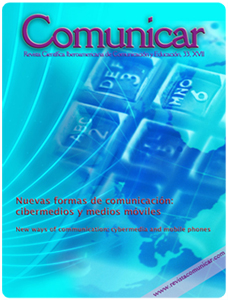 Downloads