TV Broadcasters and Research on TV and Children
Keywords:
Children, minors, television, research, TV contents, programs, Internet, media literacy
Abstract
This paper describes the main contributions of the TV broadcasters in Spain to the study of the relationships be­tween television and childhood. It is justified by the need of compile and organise these contributions. Quality contents broadcasted for children, children consumption of television and the role of TV channels to transfer a positive image of the childhood have been the mainstays of this text. The information that we report is the result of the study carried out from Observatorio Comunicación y Sociedad. Methodologically, consulting scientific bibliography about television and childhood has made possible to put our study into context. After that, the use of questionnaire to people responsible of contents broadcasted for children by the main Spanish TV channels, and the analysis of the different experiences and work papers prepared by televisions, have allowed to create a setting with the broadcasters' main contributions to a new paradigm which improves the relationship between minors and television. The conclusion from the analysis and the consultation to experts point that, except in the case of the public state television and some regional televisions, the research and the redesign of the childhood/television relationship is not one of the channels priorities. In fact, only TVE has an important scientific production in this field..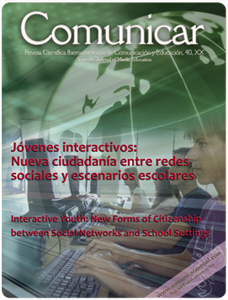 Downloads