A Study on the Pedagogical Components of Massive Online Courses
Keywords:
Online courses, Massive Online Open Courses, MOOC, open educational resources, instructional design, data mining, content analysis, web-based instruction
Abstract
At the end of the first decade of the 21st century, the rapid growth in the MOOC offering brought about a new educational landscape, posing new challenges to teaching and learning, mainly due to massive participation, ubiquity and free enrollment. These courses embody a confluence of technological and pedagogical mediations yet to be fully explored. This study, applying an instrument of educational and interactive indicators on a MOOC (INdiMOOC-EdI) designed by the authors, seeks to ascertain the pedagogical components of MOOCs delivered in the Spanish language in order to establish which course features are platform dependent. An exploratory sequential mixed methods study was carried out on a total of 117 courses within 10 different platforms via an instrument developed and validated ad hoc. The data obtained is subjected to a content analysis for a qualitative perspective; while a quantitative perspective is obtained through a statistical analysis complemented with classification algorithms typical in data mining. The results suggest that the different platform providers condition the pedagogical design of the MOOC in five key areas: learning, activities and tasks, means and resources, interactivity and assessment. It concludes with a series of descriptive, educational and interactive indicators that can be a pedagogical benchmark for future MOOCs..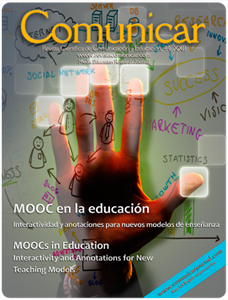 Downloads