Use, Consumption and Knowledge of New Technologies by Elderly People in France, United Kingdom and Spain
Keywords:
Elderly people, technology, population research, digital literacy, social media, Internet, sociology of change
Abstract
Our population is ageing very quickly. This increase is added to the rapid, exponential breakthrough of new technologies in our everyday lives. These two factors are generating great interest and many studies have been published on how information technology and communication simultaneously exist in ageing western societies. This paper analyses the main habits of use and consumption of new technologies by older people, in particular, the level of knowledge and their level of education. The purpose is to analyse whether the technological skills of our elderly are sufficient, as well as to know if the audio-visual resources are appropriate. This study wants to know if the ageing society is prepared to handle everything the internet has to offer. This study has taken place in three countries of the European Union: the United Kingdom, France and Spain. An attempt is made to generate comparisons and conclusions that help to increase the opportunities and to take on challenges of our current digital society. This study has used a methodology based on surveys which collect information on the use and habits in the three countries and the level of media literacy, as well as the interest of our elderly in training in new technologies..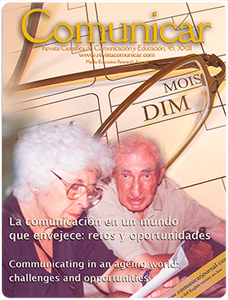 Downloads