Who sees what? Contributions for an open debate about television in the context of media literacy
Keywords:
Media literacy, young audiences, public service, commercial television
Abstract
During some of the most recent years, in Portugal there has been a public debate going on about the different roles of television near some of the youngest sectors of the population, either as a priority medium of entertainment, as a privileged medium of information, as a possible medium of learning experiences, or just as a simple (or rather complex) «baby sitter». This debate that seemed to become a promising one, especially at the time of the implementation of a new regulation entity (Regulation Entity for the Social Communication) faded away and did not contribute for any deeper knowledge of the problem. Let us see why..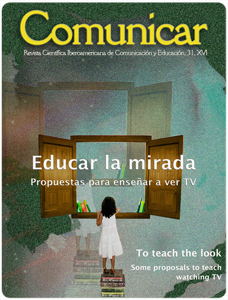 Downloads